The super-absorbers (polymer crystals) quickly absorb 30 times their own weight in urine and will not release a drop, even under pressure. The liquid solidifies into a firm gel. No dripping, no spills, no unpleasant odours - no worries. The interior lining clothes the gel and avoids skin contact. Convenient and hygienic.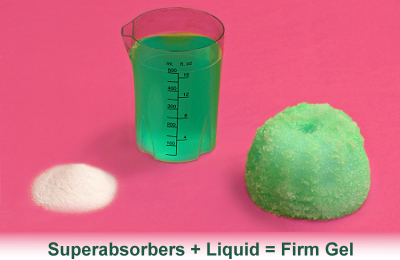 ladybag« can absorb up to 1,000 millilitres (nearly 34 ounces) of urine. Since the average volume of urine normally released is 300 to 500 ml, you can use ladybag« with confidence. It's the ideal disposable urinal, the indispensable emergency toilet!
After use put ladybag« into the included bag and dispose of it in the nearest waste receptacle - it's that simple. The super-absorbers do not pollute the environment because they are non-toxic and non-soluble.
Please do not use ladybag« while driving! Children should use ladybag« under adult supervision. Do not swallow the super-absorbent crystals. May be stored indefinitely in a cool, dry place.